Time to read: 6 mins
---
Feeling overwhelmed by the number of music streaming apps available? You're not alone. While many of the streaming music services may seem identical to the others at the outset, there are many subtle differences which we'll explain in this post. Don't spend your money just anywhere, read through this post to find the pros and cons of each.
Below are the top 7 best music streaming apps of 2019, along with a few runner-ups.
---
1. Spotify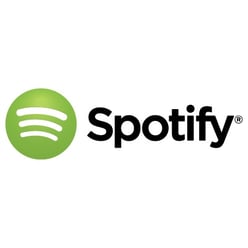 Spotify is the current king of streaming music, with 36% of the market (over 83 million subscribers worldwide). Spotify did an unconventional IPO in 2018 and, at the time of this writing, is down considerably from their all time high of $198.99. Despite their stock market woes, they're the number one streaming music app with the most paying subscribers of any other service.
Pros:
30+ million tracks

Free version (with ads and limited mobile functionality)

Easy to use interface and great library/playlist features

Great for music discovery (Discover Weekly learns your listening preferences overtime and delivers you a custom built playlist weekly)
Cons
Not super easy to share music
Free version doesn't let you play music on demand on mobile (and let's be honest; this is where we listen to the majority of our music).
Often criticized for low payouts to artists, although this is debated due to the large cut that record labels take before the artist gets paid.
2. Soundcloud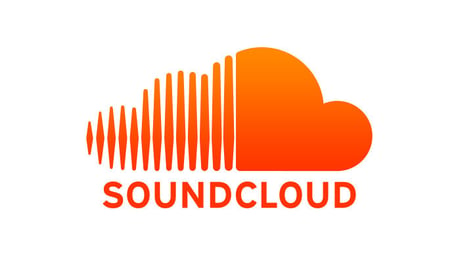 Soundcloud is the Youtube of audio, letting anybody upload music, podcasts, and more to their service. Soundcloud is great for indie artists or any musicians that are trying to get their music out there to begin building their fanbase.
Pros:
Extremely easy to share music (just grab a link and share it wherever).

Free to listen to music and free to upload songs up to a limit.

Over 175 million monthly active users means there's always new music being added, just waiting to be discovered.

Easy to upload music.
Robust analytics can help artists learn more about their audience, where they are, and what they like and dont like.
Cons
Mobile app is lacking in functionality.
Limited to only 3 hours of song time in the free version.
Having financial difficulties, remains to be seen if Soundcloud will survive in the long term.
3. Apple Music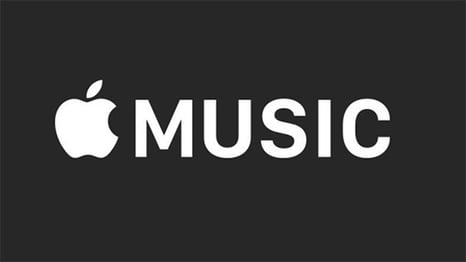 Right behind Spotify in terms of the number of paid streaming subscribers, Apple Music was created in 2015 from Apple's acquisition of Beats music. Currently, Apple Music has over 50 million paid subscribers, and is expecting to overtake Spotify in 2019.
Pros:
Integrated into Apples ecosystem; if you have an iPhone and an Apple account, you're only one click away from getting access to all Apple Music has to offer. In addition, Apple also has a standalone Apple Music app for Android.

30+ million tracks for download

Beats 1 Radio station is an exclusive, 24/7 human curated radio station featuring high quality programming.

3 month free trial is one of the longer trials available from streaming music apps
Higher payouts to artists than other streaming services
Cons
No free version
Barely any differentiation between Spotify
Unintuitive and confusing user interface
Weak music discovery options
No web player interface
4. Amazon Music (Prime & Unlimited)

Amazon actually has two different streaming music services (both will be mentioned in the pros and cons below). Amazon Prime Music and Amazon Music Unlimited have two million tracks and 10+ million tracks, respectively. Amazon Prime music is included with Amazon's Prime $120/yr membership, while Amazon Music unlimited is a $7.99/mo membership option which is separate from Prime.


Pros:
Prime Music and Music Unlimited are both integrated with Amazon Echo, Amazon's smart speaker device. Simply ask Alexa to play your desired song and if it's in the library, it'll begin playing immediately.

Both versions are ad-free

Offline Music listening, great for plane trips or anytime you don't have access to an internet connection
Easy to use web player
Fully integrated with your Amazon account making it easy to pay
Lower cost than Spotify and Apple Music ($7.99 for Music Unlimited or $3.99 for Echo only streaming)
Cons
No free version, you must either be an Amazon Music Unlimited or Prime member to access music.
More limited song library than other streaming services like Apple Music and Spotify
Limited music discovery options
Both services are geared largely towards prime members, if you're not an existing prime member taking advantage of shipping and video, getting Prime or Music Unlimited just for music is a tough sell.
5. Pandora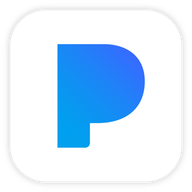 Pandora is one of the first music streaming apps, and is the company that continues the music genome project. Pandora's music discovery options are unparalleled, and has several options to allow you to discover and stream unlimited music on demand.
Pros:
Free, ad supported version with limited skips

Continuously learns your music preferences based on songs that you thumbs up, thumbs down, skip, or listen to the whole way through.
Possibly the best app for new music discovery due to the music genome project categorizing songs by their fundamental essence, meaning you're more likely to enjoy similar songs.
Cons
Free version does not you pick which songs you want to listen to, you can only choose stations
Ads in the free version are 30 seconds long and extremely annoying, seem to appear every other song play.
Free version has a limited song library
Multiple plans are confusing (Pandora Free, Pandora Plus, Pandora Premium all offer different levels of service and limitations)
No user created playlists
Difficult for artists to get music on Pandora, not indie friendly
6. Tidal

Jay-Z purchased Tidal in 2015 and Tidal has quickly positioned itself as the artist friendly music streaming service, as well as the streaming music service for Audiophiles.


Pros:
Highest quality audio for Audiophiles (although if you're not using great quality speakers or headphones, the audio quality will be lost on you).

Sometimes has early releases or exclusives of popular artists

Good web player user interface
Pays artist 2/3 more than Apple Music and 3x as much as Spotify
Cons
More expensive than other offerings ($20 for Tidal HiFi)
Smaller music catalog than the alternatives
No free version (although they do have a 30 day free trial and occasional, low-cost promotions for new subscribers)
Criticized for late payouts to artists
7. YouTube Music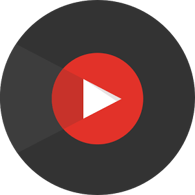 First it was Google Music. Then it was YouTube Red. There's also Google Play Music which is a separate service. Now Google Play Music is going away in 2019 and everything will become YouTube Music. If you're confused about Google's Music offering, you're not the only one. In it's current form, YouTube Music is Google's answer to Apple Music and Spotify. As one of the biggest, and most criticized, platforms for music, YouTube has several pros and cons, highlighted below.
For Clarity: YouTube Premium includes ad-free access to both YouTube Music and YouTube. Google Play Music Unlimited is a separate service that allows you to listen to 40+ million songs (paid, on demand) and upload your own music library to be listened to anywhere (free). YouTube Music is the newest version of the service that costs $9.99 and allows you ad-free access to all music on YouTube.
Pros:
Youtube has the highest number of songs and users, by far, including live performances and just about any type of audio you can imagine

Extremely powerful recommendation engine, since it's integrated with your overall Google account and knows your interests and listening habits

Easy to upload music.
Cons
Confusing between all of the changes with naming and what's included
UI isn't as intuitive or user friendly as some alternatives
Historically, Youtube has provided the lowest payouts to artists. Hopefully this changes in 2019 now that YouTube music is available and more people are taking advantage of the premium tier rather than listening for free with ads.
The free tier has an overwhelming number of ads, seeming to play almost before every single song/video.
You need to pay to "listen in the background" on your phone; this is a feature that EVERY other music streaming app offers for free.
Runner ups: Deezer, Slacker, Napster, Qoboz.
---

CONCLUSION:
There are plenty of options to stream all different types of music, each with their various pros and cons. With 2019 shaping up to be a record breaking year for streaming music, it has never been a better time to signup for a service to begin discovering new music. Yet with all of these different streaming music apps, most offer very similar features to one another with very little differentiation. Fignotes is a new dynamic music streaming application that is built from the ground up to allow artists to express their creativity in new and unique ways that has never been possible before digital music existed.
Fignotes allows dynamic insertion of solo and derivative song versions that creates a seamless experience for the artists fans, and provides robust listener analytics to artists, something that no other streaming music service can offer. We live in an age of constant changes, why should our music remain static while everything else around us is dynamic and interactive?
Fignotes will be launching its Dynamic Music Streaming Beta in 2019. Interested in checking it out?
---